Clients come to see me because they want to change something in their life. What they are really seeking is to change the way they create their problem, in their own map of the world; they never quite say it like that though. Clients are living in their "Story". While they are the central character in that story, they have problems, because they are creating the story Subconsciously. In most cases, clients use their conscious mind to wrestle the control over the problems without explicitly including the subconscious mind in the change. This is an error and in our session we discover the patterns that prevents client to reach their desired outcome. With special blend of NLP, Psycho-Cybernetics and other ground braking techniques, we correct the interaction and communication between both minds - Conscious and Subconscious. When we engage the Subconscious mind, both minds work together in harmony, the desired change comes and it will be lasting. Conscious mind will set the outcome but it is the Subconscious mind that will TRULY get you there! With these cutting edge "psychological technology", clients are on their way to greater happiness and well-being.
Adleta received her Master certifications in: NLP (Neuro -Linquistic Programming), Hypnotherapy, Time Line Therapy, EFT (Emotion Freedom Technique), Leadership, Transformational and Success Coaching and NLP Trainer's Training and is recognized by International Board of Coaches and Practitioners. She is certified in Reiky and went through number of extensive Vipassana meditations retreats. Her long–time interest with Human Psychology, Quantum Mechanics, Psycho-Cybernetics, Self-improvement and a just way of life in general, has been her passion for years. As a way to fulfill her purpose of helping others to communicate effectively with themselves and others, be able to shift perspective and create a forward momentum to create change that is needed and to embody their infinite potential. Adleta is engaging with her local community by doing her monthly MeetUp workshops and is also offering a Free Clinic once a month to those who struggle to afford her in private sessions.
Eliminate self sabotage and Your own limiting beliefs!
SAY NO MORE if:
YOU FIND YOURSELF LIVING in THE PAST.
YOU CONSTANTLY PROCRASTINATE WHEN YOU NEED TO COMPLETE A PROJECT OR DEADLINE.
YOU FEEL DEPRESSED, SAD, UPSET AND YOU'RE NOT SURE WHY.
YOU WANT YOUR PERFORMANCE TO IMPROVE AT WORK SO YOU CAN ASK FOR MORE MONEY.
YOU KEEP FAILING AT A NEW HEALTH REGIME, FALLING OFF THE WAGON AFTER A WEEK OR MONTH AND FEEL FRUSTRATED AT YOURSELF.
YOU'RE STUCK IN A RUT, SITUATION OR RELATIONSHIP AND DON'T KNOW HOW TO GET OUT.
YOU LACK SELF CONFIDENCE WHICH PREVENTS YOU FROM SPEAKING UP OR TAKING ACTION.
YOU'RE A SALES PERSON AND WANT TO GET MORE SALES.
YOU WANT TO IMPROVE MENTAL AND PHYSICAL PERFORMANCE.
YOU WANT TO REVEAL THE BARRIERS THAT KEEP YOU LOCKED IN POSITION, RESTRAINING YOU FROM FREEDOM AND INDEPENDENCE.
YOU HAVE PHOBIA OR IRRATIONAL FEAR OR AVERSION OF SOMETHING.
YOU ARE STUCK IN OLD HABITS THAT NO LONGER SUPPORT YOUR NEW GOAL.
YOU ARE UNABLE TO CONTROL YOUR EMOTIONAL STATE.
YOU ARE A HOARDER OR COMPULSIVE BUYER.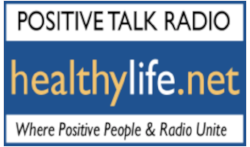 New Options Academy is featured on the South Bay radio station, a place where positive people & radio unite.